1st Company in India to introduce
We strive to make Do-It-Yourself (DIY) Neuroscience affordable and accessible to all so that students and researchers can make innovative projects in Brain-Computer Interface (BCI) and Human-Computer Interface (HCI) at ease.
You have decided to build an unrivaled hardware product. The idea is great, and everyone on your team is passionate about it. However, it will have a unique set of challenges such as designing, prototyping, quality checks, finding the right suppliers among others. That is why Upside Down Labs is here to help you by providing all the services from prototyping to mass production of the final product. We will be there to support you in each and every step of the development.
One-stop solution for all hardware development services.
Involves schematic of the design, PCB fabrication, BOM cost optimization, PCB assembly, testing, 3D renders.
Conceptualizing the product in the initial stages of the development by building various prototypes.
If you need any guidance on component sourcing, cost optimization or anything else. We will be there for you.
Hardware Product Development
Transforming product concept to fully manufacturable product by focusing on a cost effective design for mass production.
We provide embedded system design services that involves firmware development and much more.
We also provide software development services coupled with hardware product development.
We focus on making neuroscience affordable and accessible for all.
We care about our people and they mean everything to us.
We share everything to make this world a better place for all of us.
We are open to all the feedback and suggestions we receive.
We believe in making the technology advancement process efficient.
Amplifying your efforts and rectifying your pathway for innovation by providing affordable open-source hardware and software solutions.
We stand by the core values of innovation, commitment, creativity, novelty, transparency, teamwork, and the use of technology for the global good.
We have some awesome people in our team from different backgrounds of Business, Design and Engineering
Deepak Khatri
Founder, Head of Engineering
Dikshant Dahiya
Co-Founder, Head of Marketing
Bhawna Sehgal
Co-Founder, Head of Design
Shivam Khatri
Head of Logistics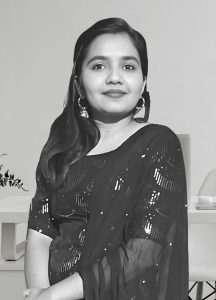 Ritu Dhillon
Content Writer
Let's Build Something Amazing Together
Join the community of enthusiasts interested in neuroscience and related fields!